OUR APPROACH TO ECO-FRIENDLINESS
Taking Steps to Protect the Environment
Craters & Freighters is committed to sustainability. One example of this commitment is our partnership with Arbor Day Foundation and Trees for the Future. For every crate we build, we plant a tree. Since June 2015, we have supported the planting of nearly 30,000 trees.
Continued Progress
"Planting trees creates hope for future generations. Our goal is to give back to communities and to do our part to help replenish national forestry, driving sustainability," said Craters & Freighters CEO Diane Gibson. "Planting trees helps to sustain our communities and the environment in countless ways."
"For three decades, Craters & Freighters' mission has been to provide innovative solutions for our customers while giving back to our communities," said Craters & Freighters President Matthew Schmitz. "The core mission hasn't changed, and our new initiatives demonstrate an eco-responsibility, that contributes to a better world."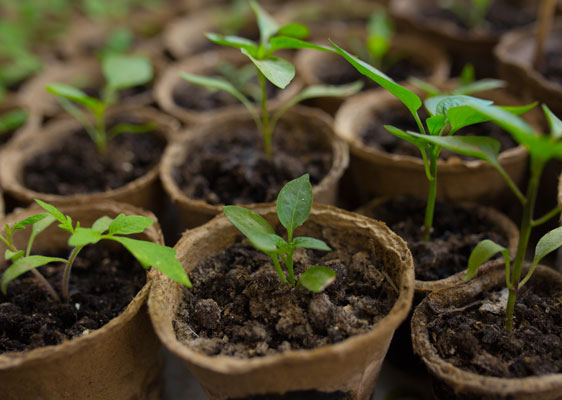 Other Eco-Focused Actions
Another eco-focused action we take is to replace petroleum-based products such as polyethylene, Styrofoam, and foam-in-place packaging, which are extremely slow to degrade, with materials that are more biodegradable. If polyethylene and polyurethane products are necessary for cushioning, we obtain them from a recycling company, which is better for the environment.
We also use air bags to replace petroleum-based packaging materials if the goods are not weight-sensitive. Not only are craft paper, crimped paper, recycled shredded cardboard, and plastic pallets more biodegradable, they can be recycled a number of times depending on their usage, which is why we use them whenever we can. These practices are the foundation of our efforts as we continually look to decrease the environmental impact from our operations.